Are you looking for a fully equipped photography studio to hire for professional photoshoots and video recordings? You are welcome to hire our premises and technical equipment for your projects. Our flexible studio can be adapted to your needs and gives you the opportunity to produce in a pleasant atmosphere. We offer plenty of space, appropriate technical equipment and, if you wish so, our professional advice.
In the run-up, we invite you to visit our photography studio. On this occasion, we will be pleased to introduce you to our technical facilities. Hire our studio for photoshoots, video recordings or castings.
We are looking forward to your projects and will be on hand with help and advice.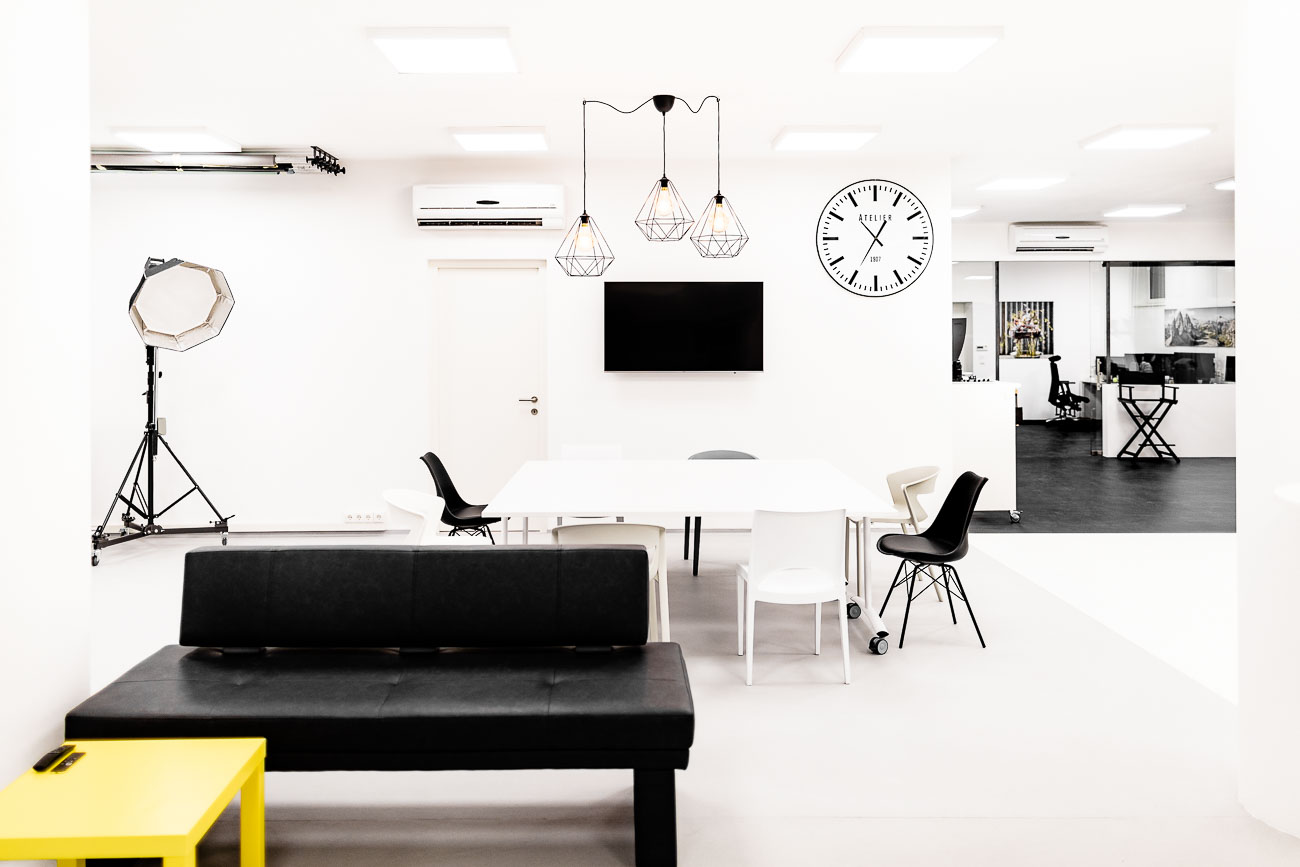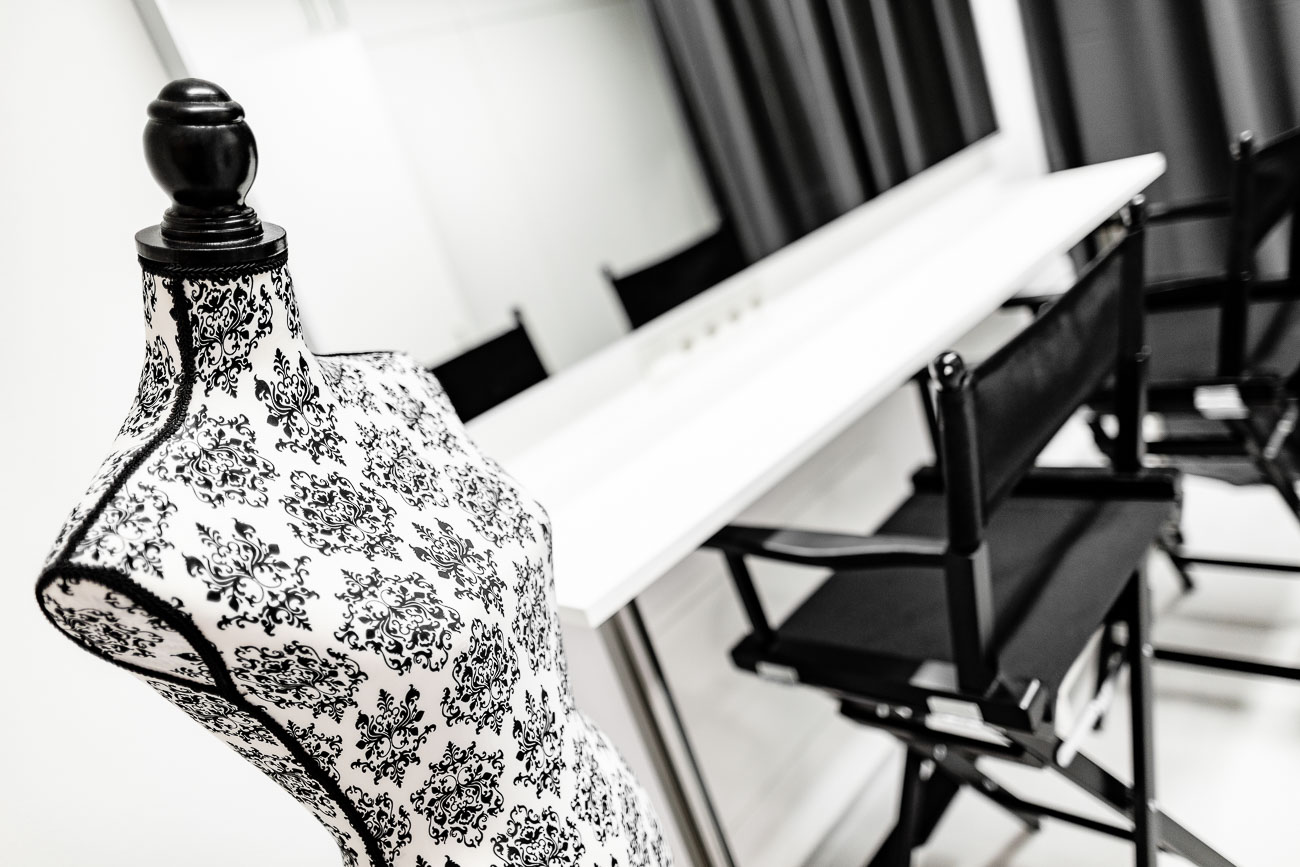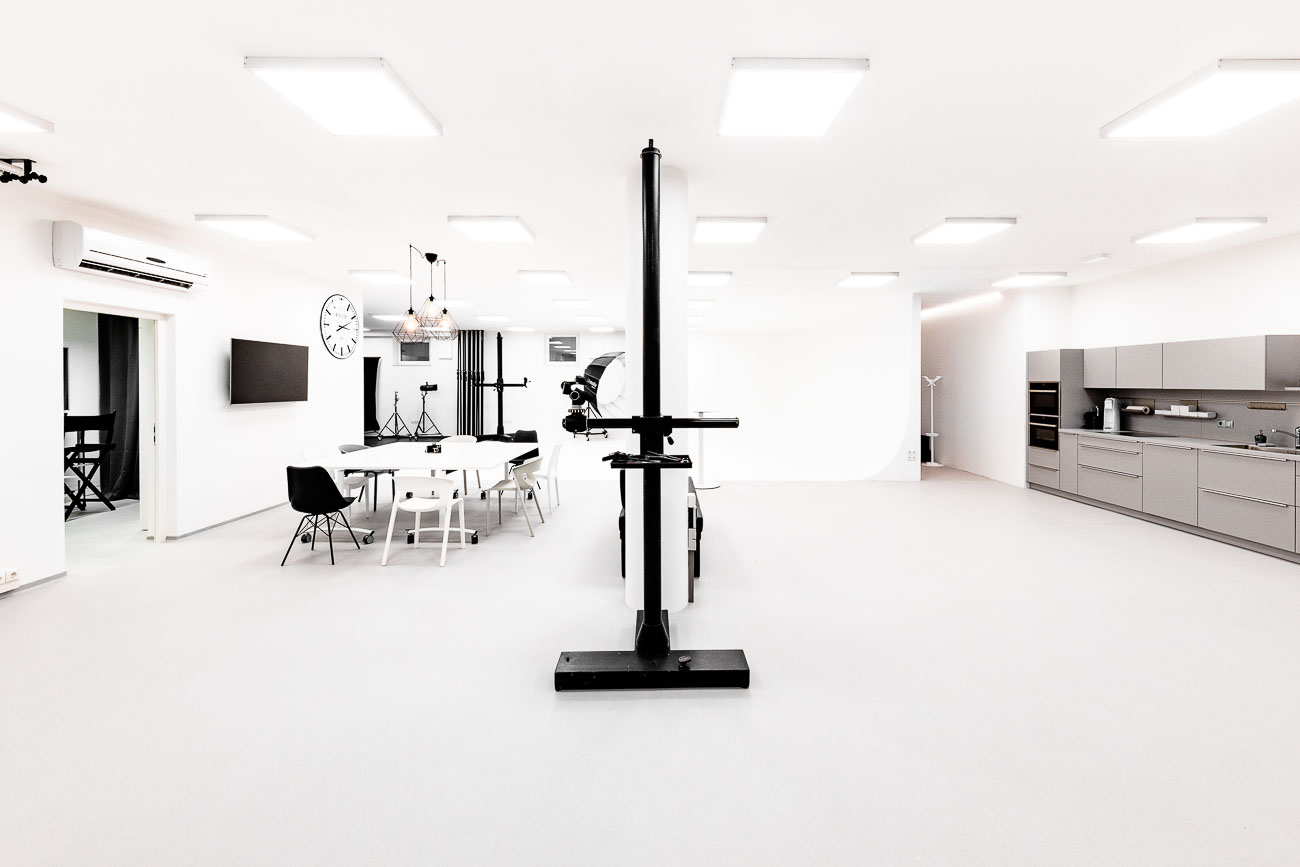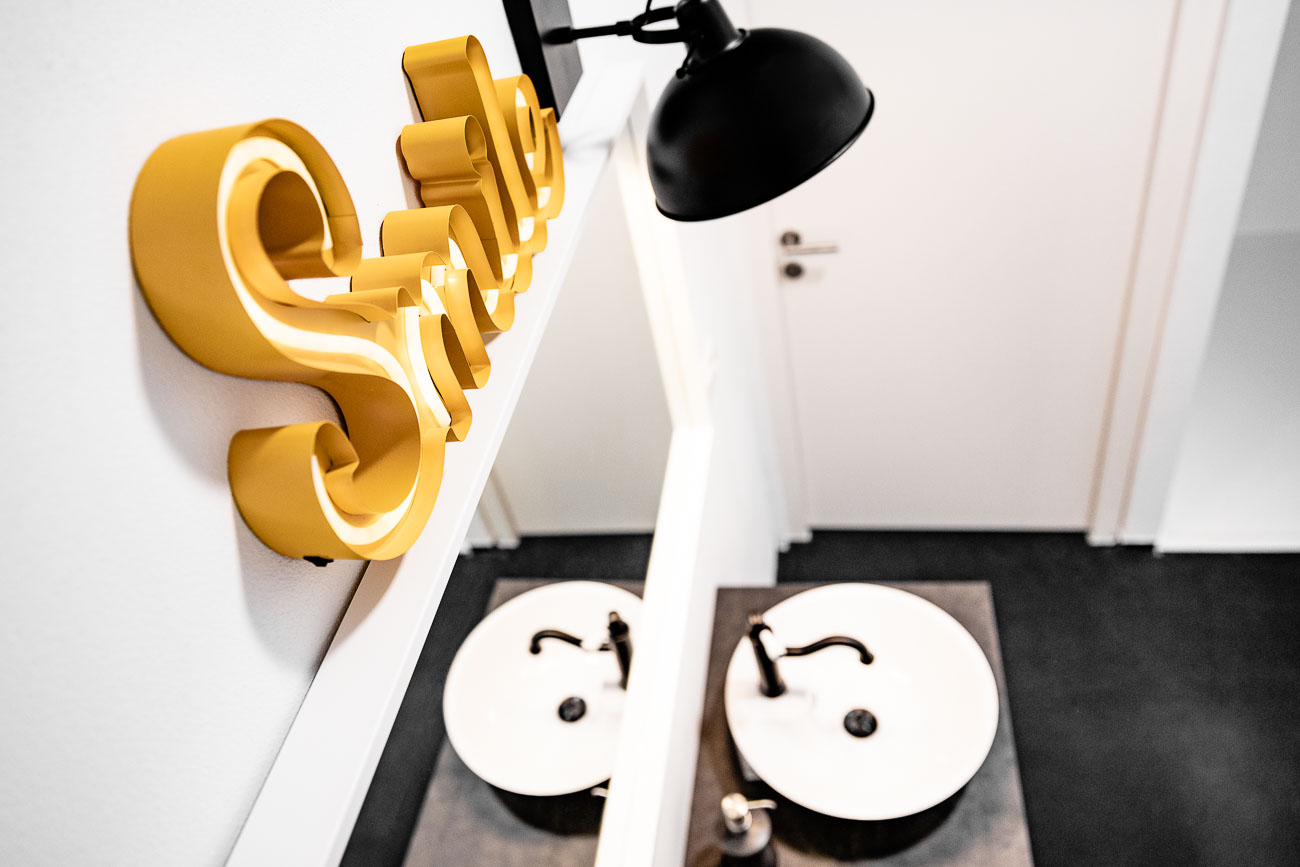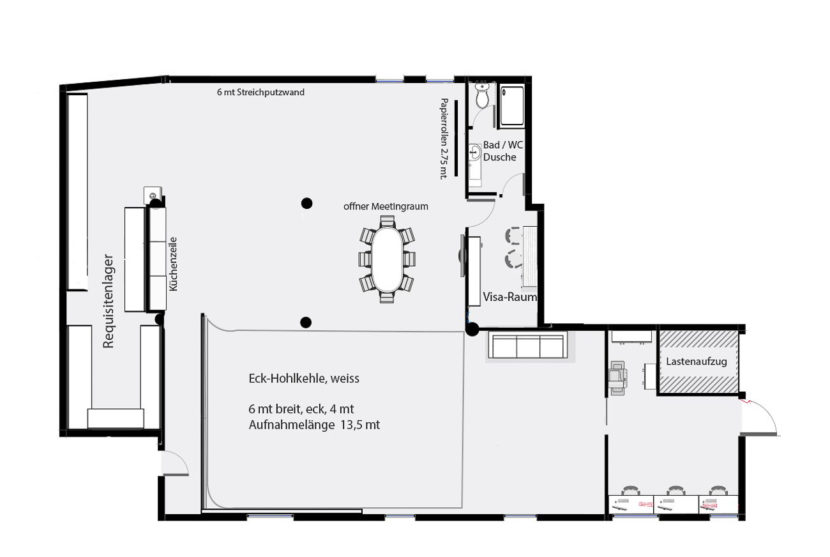 The floor plan shows our flexible studio and the generous space both in front of and behind the camera, the large infinity cove, the make-up and dressing room with bathroom, the kitchen and our storeroom for props.
Booking hours
Mon-Fri 08.00-18.00 plus overtime
Sat-Sun by appointment plus weekend surcharge


Please, note that you can hire the studio only from a minimum duration of 4 hours.
Every further hour or part thereof – €55/hour
Final cleaning – €90

INCLUDED
Photography/Video studio with bathroom, make-up and dressing room and parking space
White Infinity cove
Internet access, electric power and heating
Meeting space with all accessories
Kitchen with professional kitchen devices
Coffe machine
Use of the goods lift and of our fashion equipment

Up to 6 people
EXCLUDED
Video Lighting and Studio flash unit with accessories – on request
Photographer – consultation and set construction – €99/hour
Assistant – set construction, handyman – €45/hour
Seamless paper backgrounds in many different colours – per metre
Background elements and props – on request
Smoke machine, wind machine and 360° turntable – on request
Scenery and props construction – on request
each additional person € 15.-
Plus weekend surcharge on Saturdays 50% of the daily rent
Plus Sunday and holiday surcharge 100% of the daily rent
All prices plus VAT

We take for granted that our hirers are covered by a third-party insurance. The hirer is responsible for any damages on the equipment or on our property.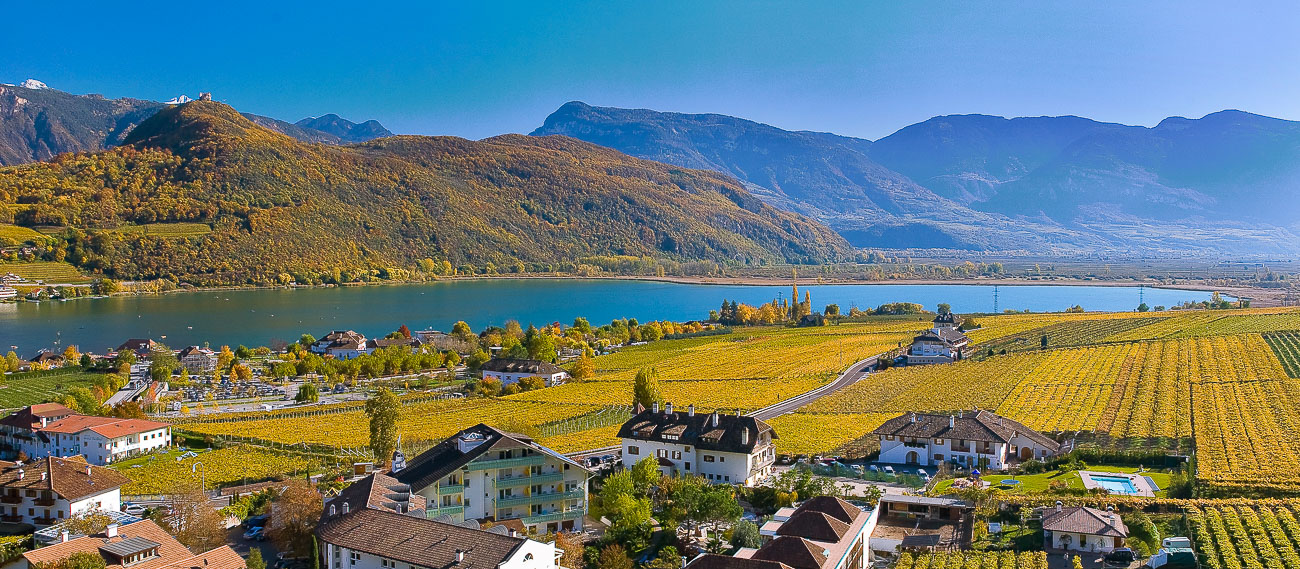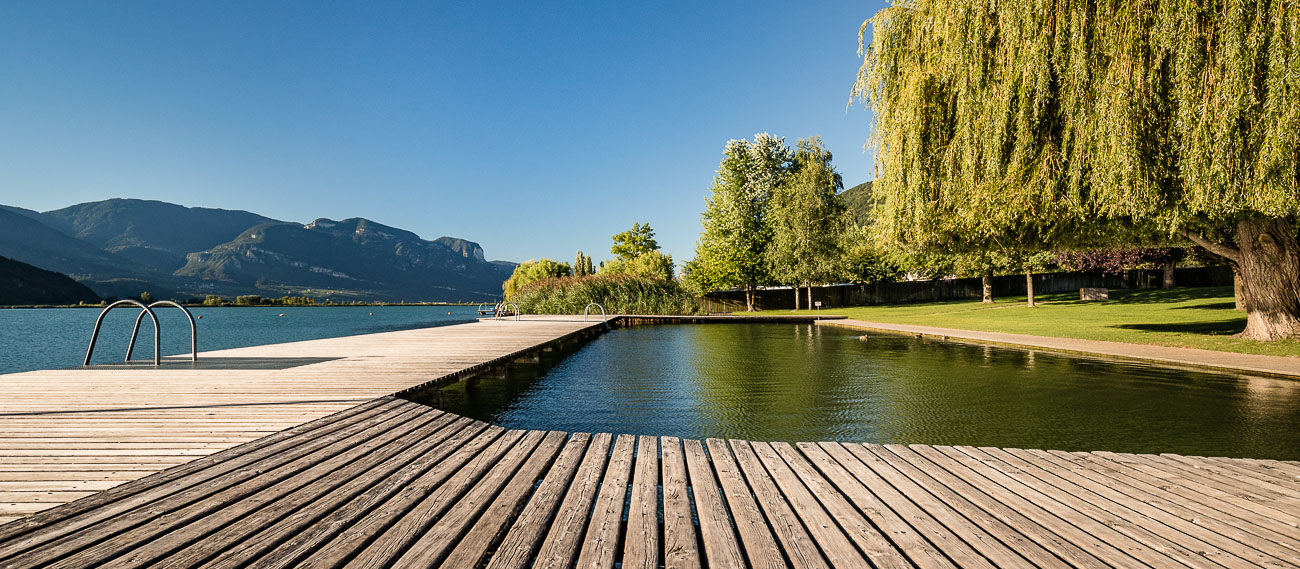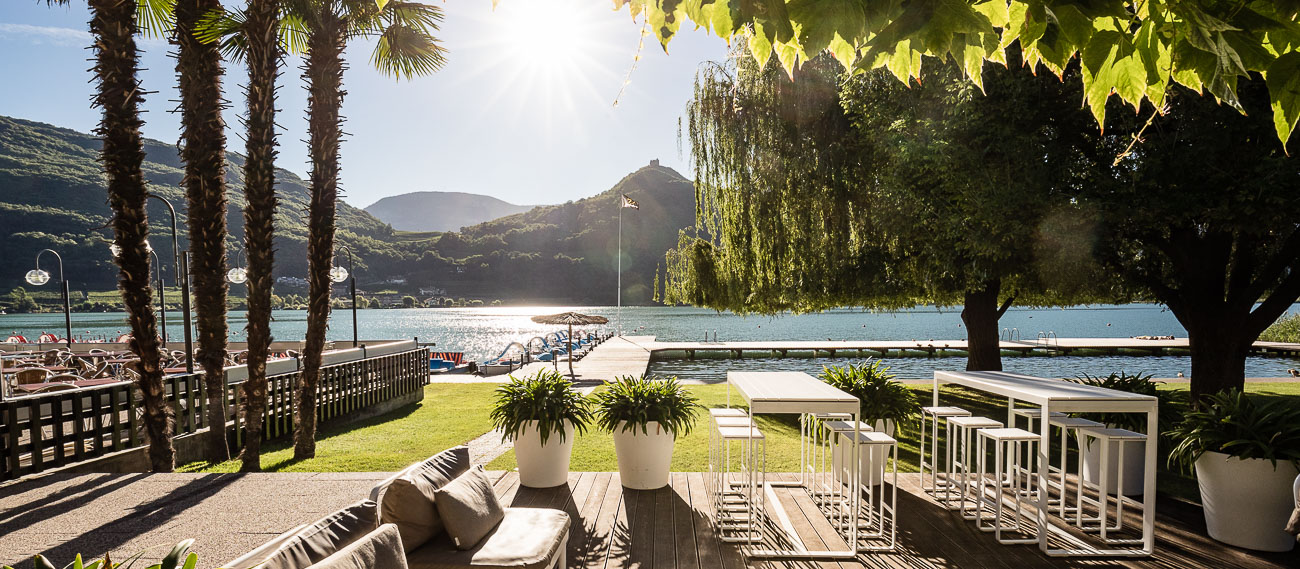 High quality products can mature only in a special ambience. In Südtirol/Alto Adige this is true not only for apples and wine but for much more. That's why we established our photography studio in a central location in the southern part of Südtirol/Alto Adige, in immediate proximity to the lakefront of Lake Kaltern and in the midst of vineyards.
Nearby, you will find numerous cafés, bars, restaurants, hotels and accommodation facilities.